The management system of LASUN Group meets the requirements of the integrated management system of informationization and industrialization (GB/T 23001-2017), which wins "Integration of Informationization and Industrialization Management System Certificate".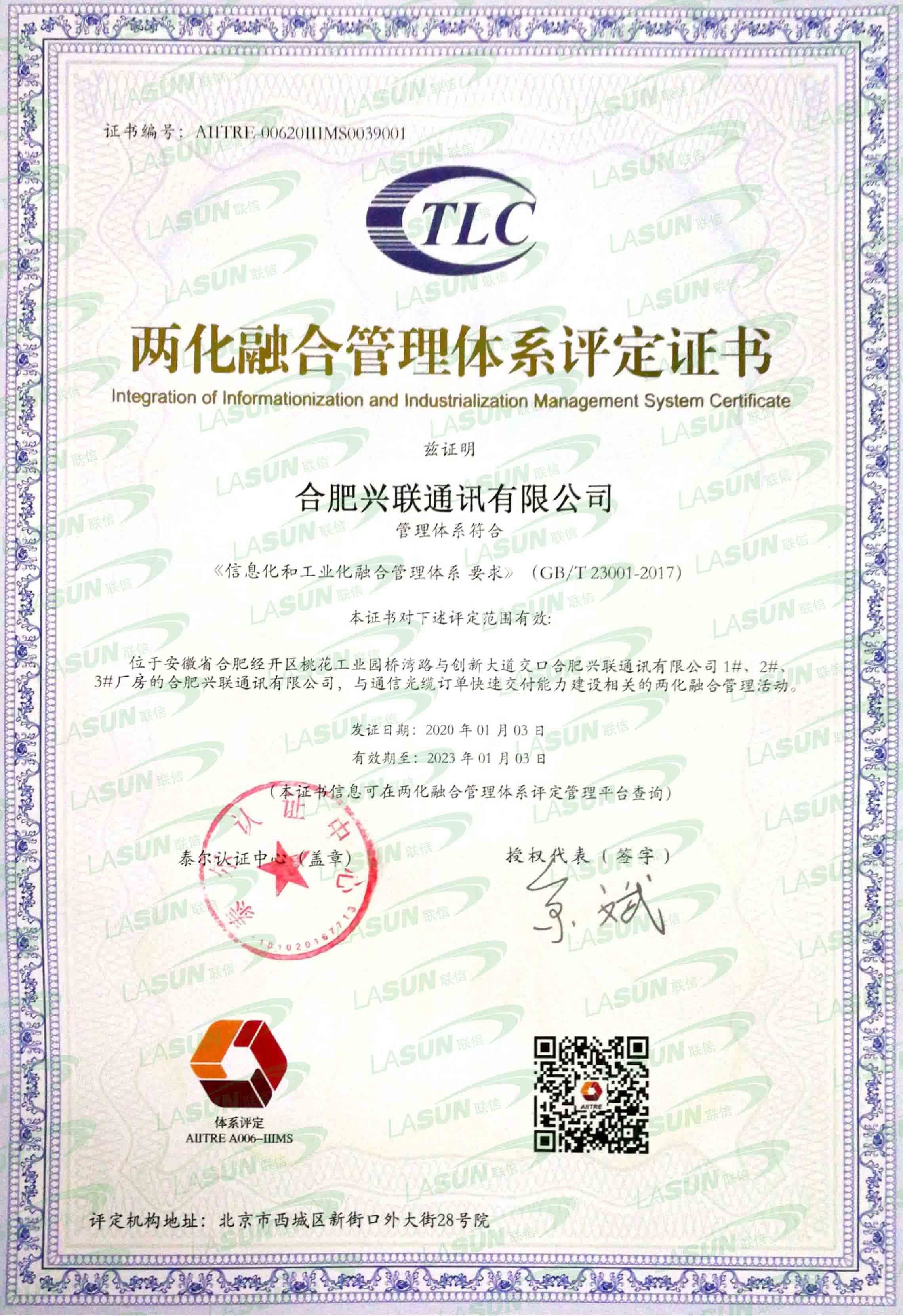 The integration policy of LASUN Group:
Efficient Management Customer Satisfaction R&D Innovation Quality Leadership Continuous Improvement
Efficient Management:The company uses information technology to adjust the management model of the company, optimize the company's internal management processes and improve the company's management efficiency.
Customer satisfaction: Customers are the provider of company's benefits. Only when customers are satisfied can the enterprise last forever. LASUN Group uses the information technology method to strengthen the communication with customers and efficiently handle customer matters which improves the customers'satisfaction.
R&D Innovation: LASUN Group takes technology innovation as the core of Group's development, information construction as the link and customer demands as the guide to ensure that products can meet market development needs.
Quality Leadership: The excellent product quality is the key point to win the trust of customers. LASUN Group uses the information technology to assist the production and manufacturing to guarantee the product delivery quality.
Continuous Improvement: LASUN Group makes full use of information systems to continuously optimize the system functions and management software, which improves the ability of data collection and analysis, as well as the company's internal production, operation and management efficiency.