On 24th Jan. 2021, Zhu Xiaobing, the county magistrate of Taihu county, visited some enterprises in the county economic development zone, listened the opinions and suggestions of the enterprises face to face, discussed the development plans, and seek good development strategies together. And had a heart-to-heart talk with representatives of non-party personalities and talked freely about work and life to deepen friendship. Related comrades from the County Government Office, the County Economic Development Zone Management Committee, and the County Economic and Technology Bureau were accompanied.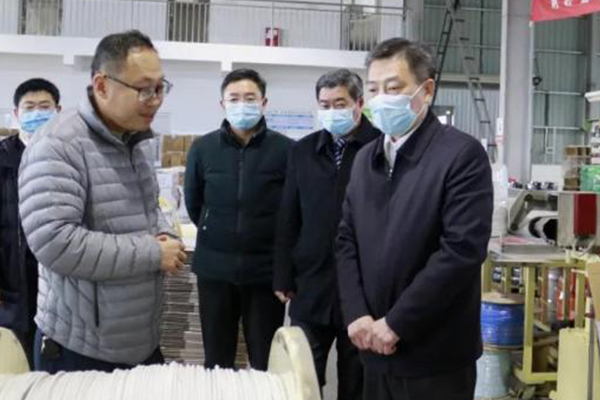 Zhu Xiaobing successively came to Hongyu Wuzhou Co., Ltd. , Shenzhen Lasun Optoelectronic Communication Co., Ltd. and other companies, and communicated with the responsible comrades of the company cordially , and asked carefully one by one, "What is the output value of the company in 2020?" "Does the epidemic affect the company's production, sales, especially for international exports?", "Is there any plan to expand production capacity in this year ?" "What difficulties and problems are encountered currently ?", And he tried to know more about the company's production and operation, R&D, project construction, development planning, etc. And provided guidance opinions to solve the company actual problems effectively. Assigned issues to relevant departments on-site.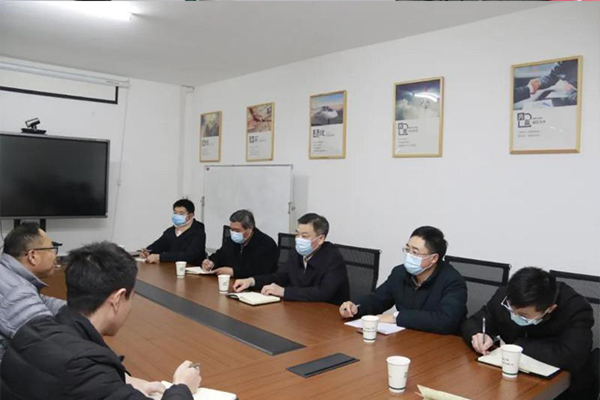 After knowing that enterprises have demand for introduction and recruitment of high-end talents. Zhu Xiaobing pointed out that talents are the key to enterprise's development. On the one hand, companies should attach importance to cultural construction, and use a completed system, standardized management, warm environment, rich activities, bright future to attract and retain talents, enhance the sense of belonging of employees, enhance the company cohesion, and let employees grow together with enterprises. On the other hand, relevant departments should establish the concept of integrated the development of industry and city, find ways and make real contributions to build and improve the industrial park's infrastructure, increase the construction of public housing, catering and shopping and entertainment facilities for cultural, sports. Further satisfy the needs of corporate employees for food, drink, housing, transportation and spiritual and cultural life . Make full use of the training path entrusted by the county vocational-technical schools, deepen school-enterprise cooperation, training professional technicians according to the needs of enterprises, let the enterprises and skilled talents "Hand in Hand", and bring new power into enterprise's development. And fully use the role of "Unit Chief" and "Joint Defence Chief" , to spread the corporate and recruitment information to every household, attracting more people to stay and work in the hometown enterprises , and contribute intelligence to the construction of their hometown.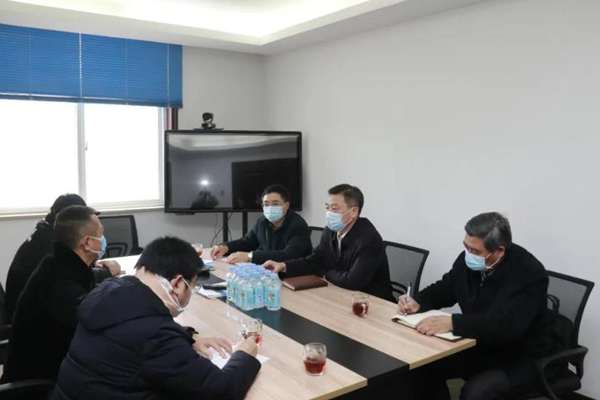 Zhu Xiaobing also encouraged enterprises to further strengthen their confidence, seize the development opportunities, continuously increase the innovation of products , technological and operation, and guarantee the production safety, and continue to enhance the enterprises competitive advantages, and strive to make the enterprise bigger, stronger and better. In response to the current situation of epidemic prevention and control, Zhu Xiaobing hopes that companies should encourage and guide non-local employees to stay in Taihu for the Spring Festival, reduce the flow of personnel, and contribute to epidemic prevention and control. (Ye Lingling Wu Guanglei)