The Baiyun District Hospital of Guizhou Province was renamed from the original Seventh Metallurgical Workers Hospital and was transferred to the Baiyun District Government in July 2011. It is a comprehensive second-class hospital with a history of more than 50 years. It has a beautiful environment and convenient transportation. On December 30th, 2021, the reconstruction and expansion project of the hospital was officially completed and put into use. As the province's health key project of the "Ten Livelihood Practical Things" county-level medical and health institutions with the improvment of the quality and capacity in 2021, with a total investment of 497 million yuan and a total construction area of more than 40,000 square meters, which will greatly improve the medical environment for the people in the jurisdiction. , which effectively promotes the high-quality development of health care in Baiyun District.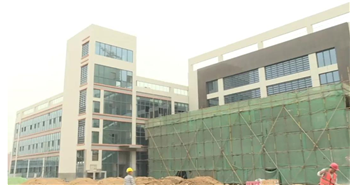 With the rapid development of network and information technology, in order to meet the needs of the people for medical services, the construction of intelligent hospital projects has been highly valued. In order to promote the construction of smart hospitals and information standardization in Baiyun District, LASUN group showed some model projects related to the medical industry which had been constructed by LASUN group to the constructors, such as Hubei Provincial People's Hospital, Sichuan Provincial People's Hospital, Jiangxi Provincial People's Hospital, Henan Provincial Hospital of Traditional Chinese Medicine , Jilin Provincial People's Hospital, Guilin People's Hospital, etc. With years of practical experience and the advantages of mature, scientific and high-quality integrated cabling solutions, LASUN group stands out among many domestic and foreign structure cabling brands and has been recognized by the construction party.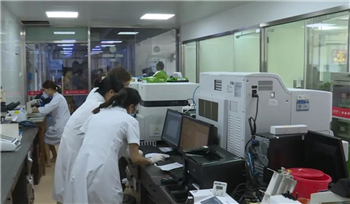 During the informatization construction of the hospital expansion project, the LASUN group provided the builder with a series of products such as optical fiber + CAT6 UTP cabling system + power cable. With the advantages of systematization, high compatibility, high bandwidth, and large throughput, LASUN products and solutions have effectively improved the load resistance and stability of the hospital network system in Baiyun District, and guaranteed strongly to provide high-density information scheduling for hospitals.