Heqi Industrial Park is one of the 175 industrial clusters officially established by the Henan Provincial Government in December 2008. Heqi industrial park is located between Hebi New District and Qixian County, starting from Qihe River in the north to Qixian County in the south, and starting from Beijing-Zhuhai Expressway in the east to National Highway 107 in the west. The planned construction area is 25 square kilometers. Among them, the built-up area is 10 square kilometers (mainly Tiexi Industrial Zone and Gaocun Industrial and Trade Zone), and the available construction land is 15 square kilometers. The industrial park involves two towns of Gaocun and Qiaomeng and Tiexi Industrial Zone. There are 18 administrative villages in the zone with about 50,000 people. In June 2009, Heqi Industrial Cluster was rated as one of the first batch of 24 key industrial clusters opened to the outside world in Henan Province.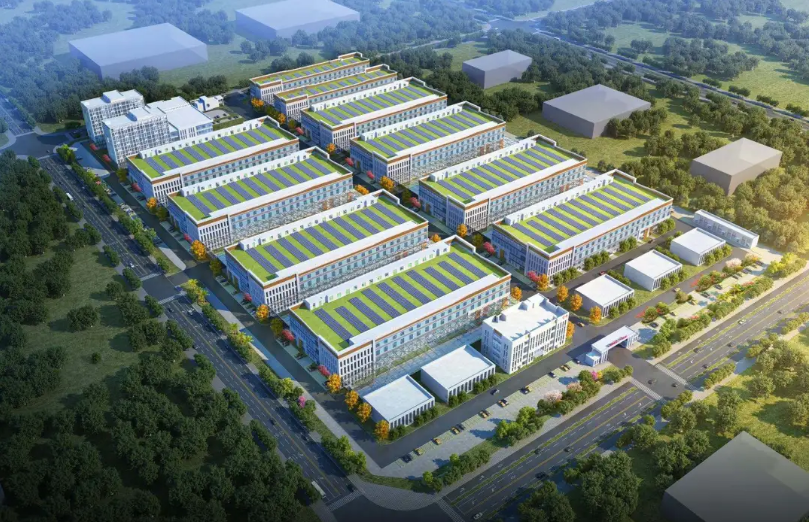 Heqi Industrial Park, as a basic project for Henan Province to transform its development mode, build a modern industrial system, and realize economical and intensive development, has strict quality requirements for informatization and intelligent construction. As a well-known high-end integrated wiring brand in China, LASUN group relies on excellent product quality and rich practical cases in the construction of industrial parks, such as Lesso Group Shunde Factory, Huawei Dongguan Factory, Dongguan Songshan Lake Industrial Development Zone, etc. has been highly recognized by the construction party.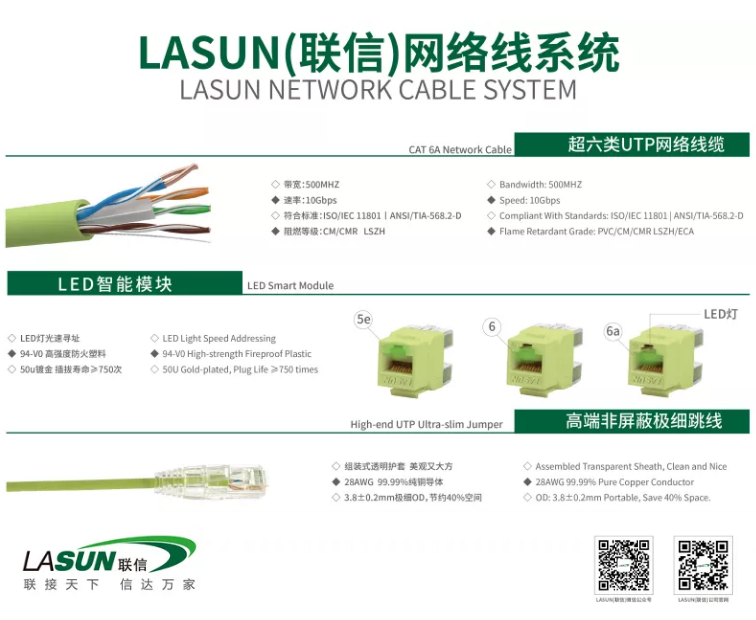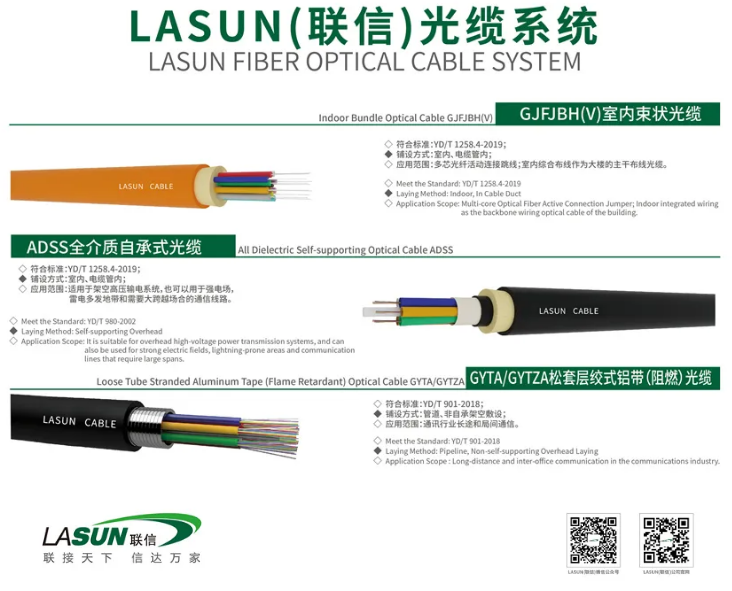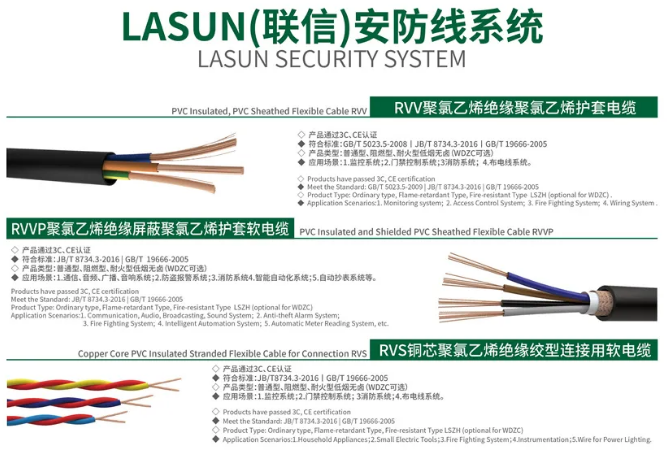 In the process of informatization construction of the park, the LASUN brand provided the builder with a series of products including CAT6 transmission systems, optical cable systems, power cord systems, etc. The service scope covers more than 5,000 information points in the park, effectively achieving the informatization construction goals of the park which will lay a solid foundation for the later operation of the park.

Take innovation as the driving force, seek recognition with integrity, and win development with quality! LASUN upholds and always adheres to the service concept of "product leading, customer first", with "focusing on high-end optoelectronic transmission link product research and development and intelligent manufacturing" as the development core, and continues to provide users with high-quality products, efficient and pragmatic service, perfect technical support and reliable solutions.