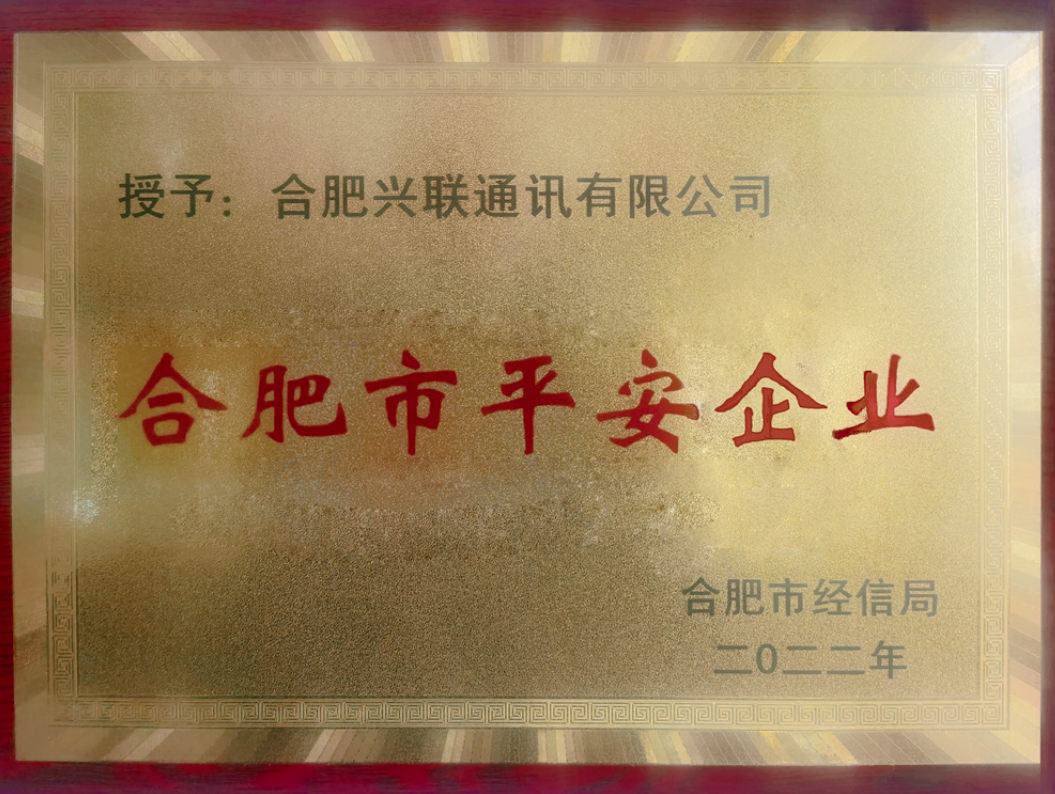 On March 9th, 2023, Hefei Lasun Communication Co., Ltd, the optical product production base of Lasun Group, was honored as "Hefei Safe Enterprise" of the year 2022.
The identification of safe enterprise was organized and implemented by the Hefei Economic and Information Bureau. Its purpose is to further promote the safety production education of "safety first, benefit priority" by giving play to the demonstration role of benchmarking enterprises.
In 2022, Hefei Lasun Communication Co., Ltd. payed close attention to safety production. By increasing safety education, strengthening responsibility implementation, and improving emergency response system, it has achieved the annual goal of no accidents throughout the year. During the COVID-19 epidemic, as the company deployed corresponding epidemic prevention measures in advance, the normal daily production work of the company was effectively guaranteed.
The award of the honorary title of "Safe Enterprise" is the encouragement and affirmation to the company from the government. In the future, we will continue to be strict with ourselves with the evaluation standards of safe enterprise, insist on "safety first, benefit priority", and constantly improve the company's safe production work, play a role as a benchmark and contribute to the safe and stable development of society.